Gorilla Trekking Tours in Africa
Gorilla Trekking has become part of every nature lover #1bucket list adventure, whenever they think of coming to Africa. Mojar countries including Uganda, Rwanda and Congo make the perfect destinations to discover the best gorilla trekking experience, which brings you up close with the Gorillas in their Natural habitats of Bwindi Impenetrable national Park and  Mgahinga national Park in Uganda, Volcanoes National Park in Rwanda and Virunga National Park in Congo.
Book one or more these gorilla safaris to discover more when you share an eye-lock with the gorillas with Bushtroop Tours & Safaris at www.bushtroop-safaris.com via info@bushtroop-safaris.com
1 Day Rwanda Gorilla trekking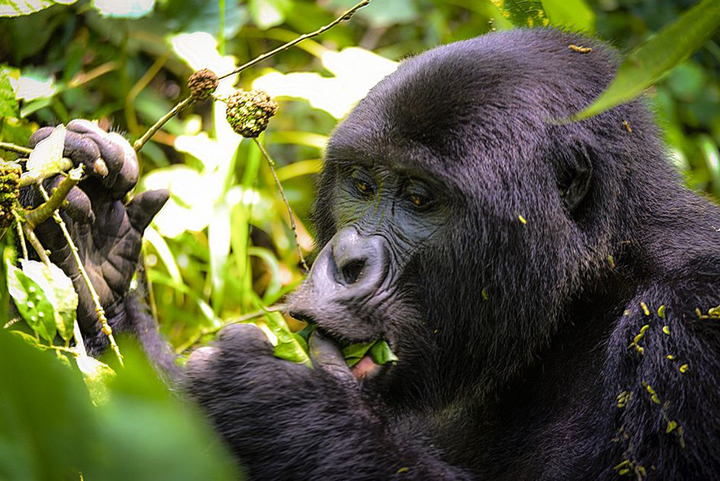 1 day Rwanda gorilla Trek: Book a 1 day gorilla trekking safari to Volcanoes national park to meet with the mountain Gorillas in their Natural habitat.
3 Days Gorilla & Golden Monkeys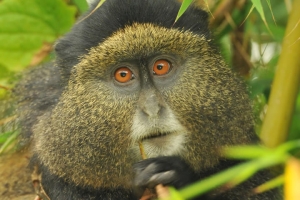 3 day Rwanda Safari offers gorilla trekking, Iby'Iwachu & golden monkey trekking tour takes you Volcanoes National park to track gorillas & golden monkeys
3 days Uganda Gorilla Trekking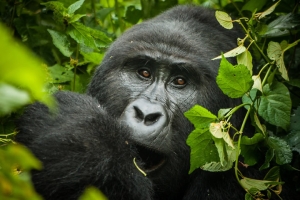 3 Days Uganda Gorilla trekking safari takes you to Bwindi Impenetrable Forest National Park for gorilla trekking from Kampala/Entebbe
6 Days Rwanda Gorillas & Serengeti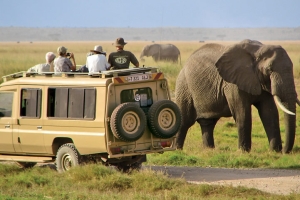 6 day gorilla Trekking and Serengeti safari offers an opportunity to see 6 of Africa's most important creatures including Mountain gorillas, lions, elephants, rhinos, leopards and buffaloes.
7 Days Rwanda Gorillas & Masai Mara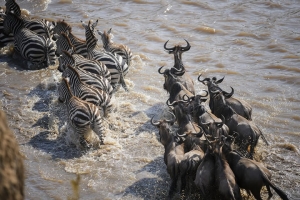 7 days Gorilla Trekking and Masai Mara safari takes you to the Rwanda's Volcanoes National Park to for mountain gorilla trekkingand Kenya's Maasai Mara National Reserve for Big 5 animals.
8 Days Gorilla, Chimps, Rafting & Masai Mara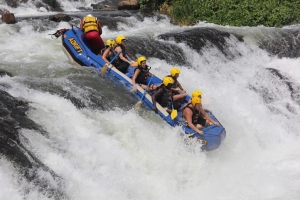 8 Days Uganda gorilla tour and Masai Mara safari gives you an opportunity to see mountain gorillas, lions, leopards, elephants, rhinos and buffaloes.