Long term car rental in Kenya
Need a car for long term hire in Kenya for getting around, business, pleasure, safaris/tours/vacation/holidays? Bushtroop Tours & Safaris offers cheapest long term car hire for various periods – starting from 28 days, 1 month up to 3 years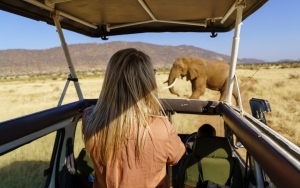 We offer attractive discounts on all rental rates of the cars on a wide range of makes and models including; 4×4 Rav4s, 4×4 Land cruisers with/without rooftop tents, 4×4 land cruisers with/without pop up roofs, Safaris land cruiser, xtrails, Toyota Land rovers for long term.
Book your long-term rental car and now manage your trips with flexible car rental options that are tailored to your mobility needs.
Bushtroop tours & safaris has been providing a unique long term car rental solution in Kenya since 2000.
Why book a car for long term hire with Bushtroop Tours & Safaris
We offer our customers a unique long term car rental solution of a car of any class or fleet of vehicles.
Our long-term car hire offer is suitable to all people who need means of transport in the long term, both entrepreneurs, public servants, private and safari clients.
Long-term rental at Bushtroop  tours & safaris is the most comprehensive and flexible service on the East African market.
When renting a car or a fleet of vehicles, the customer receives access to the Full Service offer, such as:
Renting a car
-Periodic inspections Insurance
-24h Assistance service,
-A replacement car in case of breakdown
-Possibility to exchange the car for another one during the term of the contract
The long-term rental invoice at Bushtroop Tours & Safaris does not reduce the customer's creditworthiness in any way, yet, during the term of the contract, it is possible to replace the vehicle with a different model, much more suited to the customer's present needs.
Benefits of long-term rental at Bushtroop tours & Safaris:
changeable offers tailored to the client,
A wide fleet of available cars of various classes to change in case of any breakdown.
Agreed monthly costs,
Dedicated caregiver with ideal knowledge of a business partner