Car rental with rooftop tent In Kenya

Hire a car with rooftop tent in Kenya. Bushtroop tours & safaris offers 4×4 land cruisers/cars with rooftop tents for camping adventure in Kenya's many camp sites. We offer single, double and family rooftop tents, from 2 to 4 passengers including all the camping gear you need for your camping trip.

Car rental fleets with Rooftop tents.
At Bushtroop Tours and Safaris, we offer Land cruiser V8 with rooftop tent, land cruiser hardtop 78 series with rooftop tent, Land cruiser GX with rooftop tent, and Land Rover defender with rooftop tent.
Why rent a car with a rooftop tent in Kenya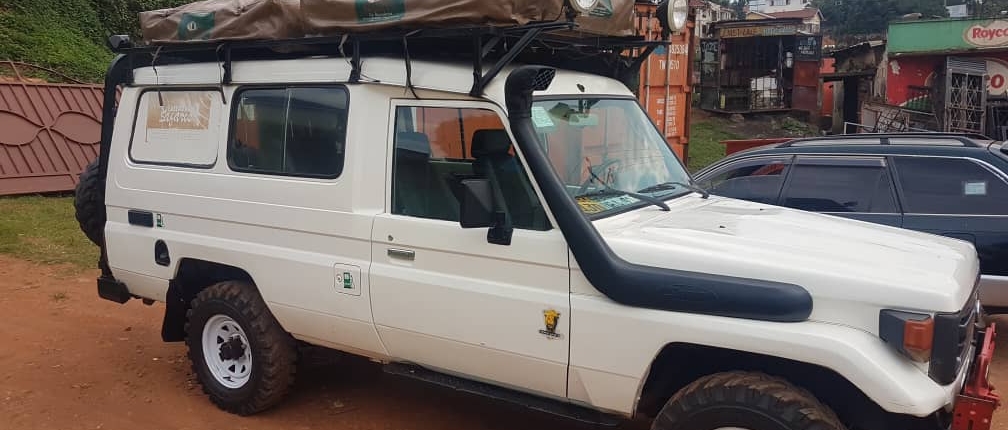 Nothing beats the kind of private time you get by sleeping in a rooftop tent on top of a car in the middle of nowhere. Imagine waking up feeling like you have your own private corner in the world. How exciting is that?
With built-in foam mattresses, a guaranteed flat surface to sleep on, plenty of ventilation among others, rooftop tents offer a comfortable night's sleep wherever your adventure takes you.
Hiring a car with a rooftop tent keeps you high above the ground,  and keeps you safe from animals, track less dirt in, and allow you to enjoy the enhanced view that camping above-ground gives you.
With a rooftop tent on top of the car, you can easily get behind the wheel and enjoy your Kenya adventure.
Renting a car with a rooftop tent Take a break from everyday life and enjoy the wonderful outdoor life.